Since 2004, Roman Abramovich has been the godfather of Stamford Bridge. The Russian billionaire's financial wealth is one of the reasons Chelsea are regarded as a top club in world football.
Abramovich took over as the owner of the Blues and started a revolution. The first thing he did was to sign a young and promising manager in the name of Jose Mourinho. Since then, Stamford Bridge has been a regular place for high-profile signings.
Chelsea are a ruthless club, with Abramovich being unusually strict about doing away with underperformed.
The Russian has earned a reputation for axing players and managers who don't perform at the club. Even the likes of Carlo Ancelotti and Mourinho have found it hard to avoid being sacked by the Russian. When masterminds like them don't stand a chance, how can the players?
In this slideshow, we take a look at ten players who joined Chelsea as promising talents but left as forgotten men.
10. Mateja Kezman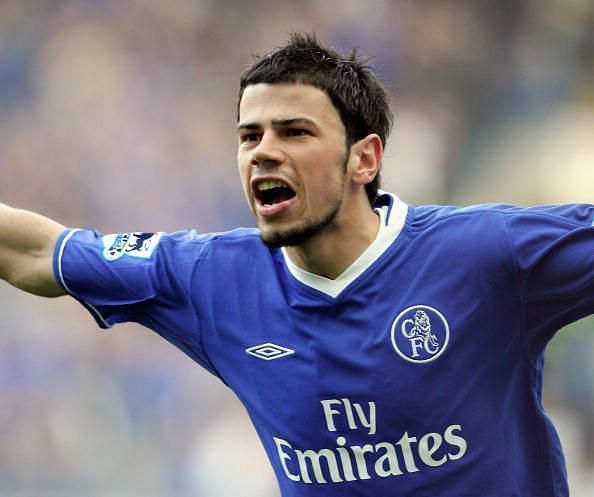 Serbian forward Mateja Kezman was known for scoring a plethora of goals, and he did so with PSV Eindhoven. He scored a brilliant 105 goals in 122 appearances over four years with the Dutch outfit. With those numbers, Kezman was a target for a host of clubs and decided to move to Chelsea in a £3.5 million deal.
While Kezman agreed to be at Stamford Bridge, Chelsea roped in another exciting young talent – Arjen Robben. Kezman was nicknamed 'Batman', owing to his partnership with Robben.
However, things failed to go through as the Serbian could score only seven goals in 41 appearances for the club, causing Mourinho to offload him in just a year. Kezman joined Atletico Madrid a year later after failing to make a mark at the Stamford Bridge.
9. Scott Parker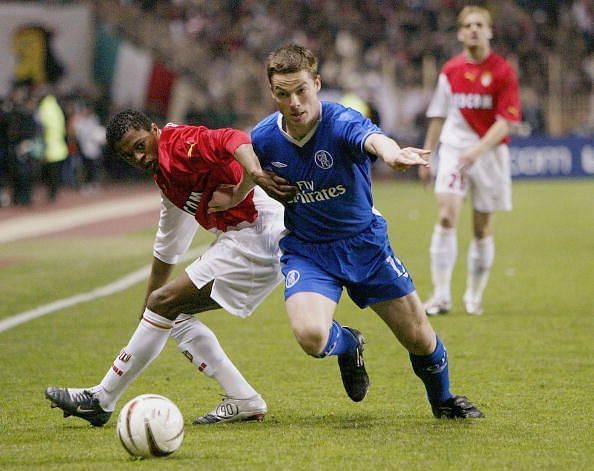 As a young prospect, Scott Parker set Charlton alight with impressive displays as a central midfielder. His performances earned him rave reviews and Chelsea came calling in January 2004, as he joined the Blues in a deal worth £10.5 million.
But things took a wrong turn as Parker came to the Stamford Bridge. Instead of being played regularly, the player became a victim of rotation and failed to gain Mourinho's trust. To add to his woes, Frank Lampard was at the peak of his powers, and Claude Makelele was making a name for himself in midfield.
Parker found it hard to come out of the shadows of these talented midfielders, after being named as PFA Young Player of the Year in 2004. In his lone season at the club, the midfielder made 15 appearances and netted only once for the Blues. He was later shipped off to Newcastle United by Jose Mourinho.
Scott Parker became Tottenham Hotspur captain later in his career, but it could be argued that he never fulfilled his potential.
8. Tal Ben Haim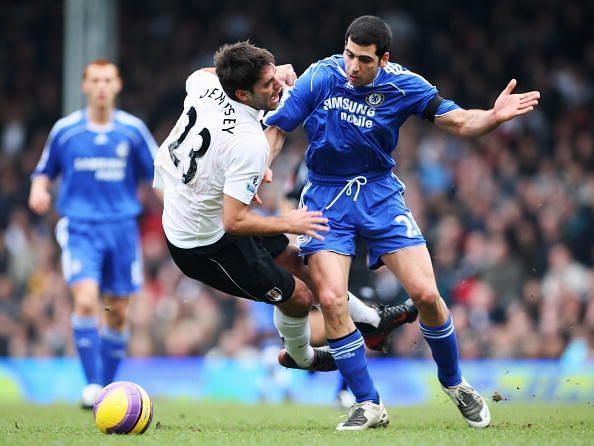 Chelsea tried to sign Israeli defender Tal Ben Haim in January 2007. However, talks with Bolton Wanderers failed to go through, and the defender joined the Blues outfit six months later on a free transfer.
Ben Haim instantly showed promise after being fielded in his preferred position by Jose Mourinho. Injuries to John Terry and Ricardo Carvalho helped him secure a spot in the starting XI.
With Terry and Carvalho returning and Mourinho joining Inter Milan, Ben Haim found himself as the fourth-choice centre-back behind the famed duo and Alex.
A spat with interim manager Avram Grant proved to be the final nail in his coffin, and he departed after just one season to join Manchester City.
7. Yossi Benayoun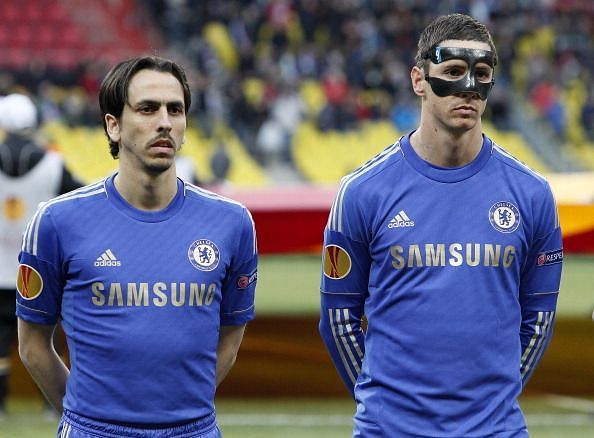 Yossi Benayoun joined Chelsea from Liverpool in July 2010. The Israeli attacker had found it hard to get into the starting XI, after having back-to-back loan spells with Arsenal and West Ham United.
A crucial player at Liverpool, Benayoun had to compete with the likes of Michael Essien, Eden Hazard, Frank Lampard, Oscar, and Juan Mata for a spot at Chelsea. He was mainly deployed as a rotational player in a strong Chelsea squad. The midfielder was able to make only 14 appearances in three years, scoring only once for the Blues.
The Diamond from Dimona, as he was fondly referred to, left Chelsea in 2013 but failed to resurrect his career after stints with Queens Park Rangers and other low-profile clubs.
6. Chris Sutton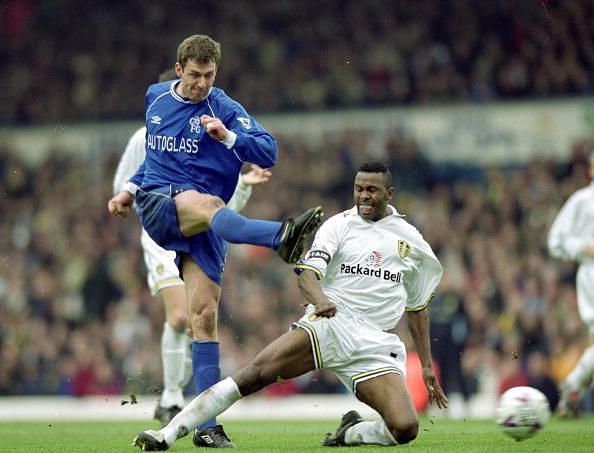 Any die-hard Premier League fan would remember Chris Sutton as the prolific striker who formed a deadly partnership with the legendary Alan Shearer during their time together at Blackburn Rovers. Their partnership proved to be pivotal in Blackburn's title-winning campaign.
Sutton signed for Chelsea after Blackburn faced relegation in 1999. The English hitman, however, came to Stamford Bridge as a shadow of his former self. A £10 million signing from the Riversiders, Sutton failed to live up to his price tag, scoring just thrice in 29 appearances for the club.
The Englishman had spells with Celtic, Birmingham City, Aston Villa, and Wroxham following his departure from Chelsea.
5. Marko Marin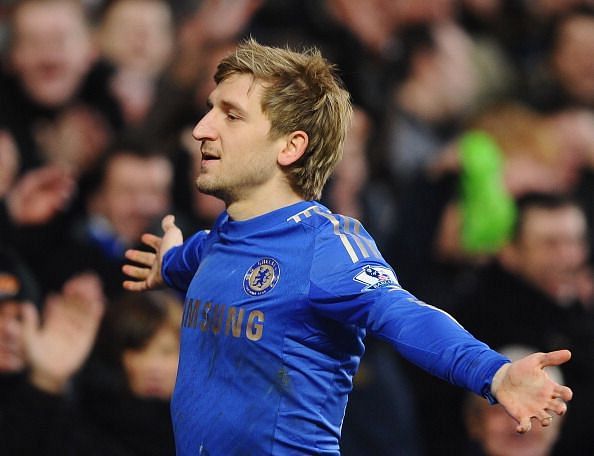 During his stint with German outfit Werder Bremen, Marko Marin was touted to be the 'German Messi' owing to his explosive dribbling skills. The German international made a name for himself alongside Mesut Ozil at Bremen, but failed to make the grade since departing the club.
After two promising seasons at Werder Bremen, Marin signed for Chelsea in 2012. An enthusiastic Marin described Chelsea as his dream club, putting up impressive displays in the pre-season for the Blues. However, the fairytale didn't last long due to recurring injuries in that year.
Marin found himself on the fringes, with the likes of Juan Mata, Eden Hazard, and Oscar dominating the Chelsea midfield. He served four loan spells in his time at Stamford Bridge, making only six appearances and scoring one goal for the club.
Frustrated due to the lack of first-team choices and recurring loan spells, he joined Olympiakos in 2016 and has failed to live up to his initial promise.
---
4. Shaun Wright-Phillips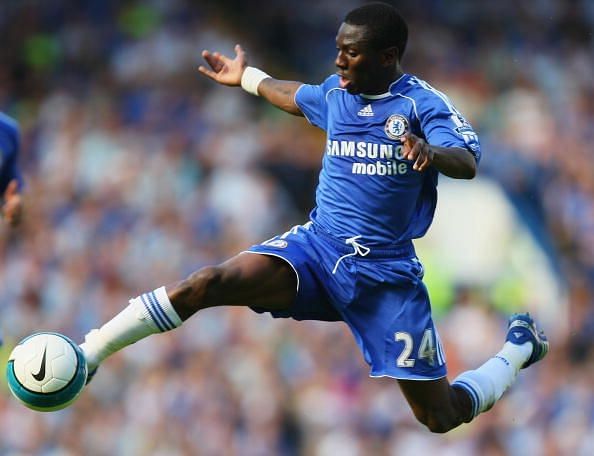 Shaun Wright-Phillips joined Chelsea in a deal worth £21 million, after bursting onto the scene at Manchester City. The Englishman decided to move to a direct Premier League top-six rival, but little did he know that fate had worse things for him in store.
In his debut season, the Englishman made just 15 appearances in his first season at Stamford Bridge. Further, he found it hard to break into the starting eleven, with Arjen Robben, Damien Duff and Joe Cole dominating ahead of him in the pecking order.
The stiff competition saw him grab less game time compared to his stint at Manchester City. This, in turn, had a significant impact on his international career. Wright-Phillips failed to secure a place in the England squad for the 2006 World Cup.
The final shot at Wright-Phillips was fired by Avram Grant, as the Israeli coach ignored him for the Champions League final versus Manchester United. After a fall-out with new boss Luis Felipe Scolari, he left Stamford Bridge to rejoin former club Manchester City.
However, the Englishman couldn't replicate his blistering form for the Citizens in his second stint with the club and had spells with Queens Park Rangers and New York Red Bulls, before retiring in 2017.
3. Hernan Crespo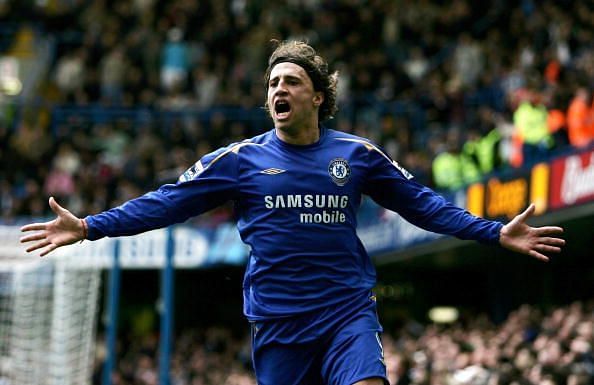 Hernan Crespo was once the most expensive footballer in the world, following his £35 million record move to Lazio from Parma in 2000. Crespo had scored 80 goals in four seasons with Parma. But, the Argentine failed to live up to the expectations as Lazio were unable to defend their domestic crown.
Lazio offloaded the Argentine to rivals Inter Milan due to their financial problems. Chelsea approached the striker a year later, and Crespo decided to move to Stamford Bridge.
After Jose Mourinho arrived at Chelsea, the striker was deemed surplus to requirements and Didier Drogba's arrival saw him being shipped out to AC Milan on loan. Crespo had a great season, winning the Champions League and scoring a brace in the final versus Liverpool.
On his return, he was once again sent out on loan, this time to Inter Milan. Crespo wasn't given the required game time at Chelsea and was released in 2008 following the expiry of his contract.
2. Andriy Shevchenko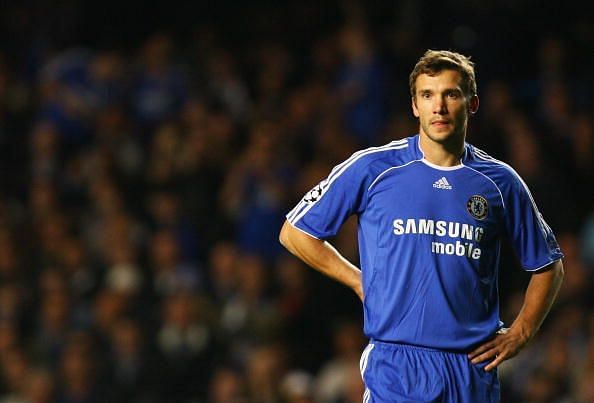 Andriy Shevchenko at his prime was a terrific player to have in front of goal. The Ukrainian was greatly admired at AC Milan and won the Ballon d'Or in 2004. He has a host of remarkable achievements to his name and becoming the third highest Champions League goalscorer at the time is one of them.
Roman Abrahamovic poached the striker for a record £30.8 million fee. But Shevchenko failed to live up to the hype, scoring 14 goals in 51 appearances in his debut season at the club. He was unable to replicate his blistering form that made him one of the most feared strikers in the continent.
The appointment of Luis Felipe Scolari saw the former Ballon d'Or winner being loaned out to former club AC Milan. But, Shevchenko was far from the heights he had touched during his first spell with the club. He remained a mere shadow of his former self, unable to revive his career.
1. Fernando Torres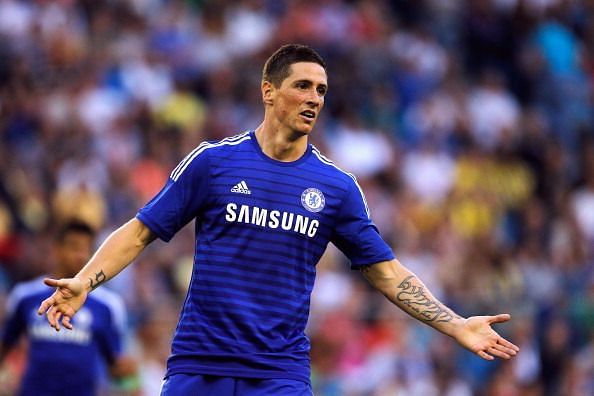 The melancholic tale of Fernando Torres and his fall from grace was nothing short of heart-wrenching. He was a sensational striker before joining the Blues and even captained Atletico Madrid at the tender age of 19.
Torres built a formidable partnership with Liverpool legend Steven Gerrard at Anfield. Although the pair didn't win enough trophies, their partnership was one of the most celebrated ones in Premier League history.
Chelsea came calling for Torres in 2011 and joined the club in a record-breaking £50 million deal, making him the most expensive player in Premier League history. But, El Nino proved to be yet another player who fell victim to the curse of Stamford Bridge.
The Spaniard's lack of goals invited the ire of Chelsea fans. Torres had a miserable time, and his open-goal miss versus Manchester United did considerable harm to his reputation as a world-class striker. In 172 appearances, El Nino netted only 45 times for the Blues.
Once a sharp-shooter in front of the goal, El Nino is regarded as one of the biggest failures in the history of the club.