Manchester City has played against Arsenal 48 times since the beginning of the Premier League. Arsenal has won 23 of those, Man City has won 15, while the remaining 10 are draws.
Since Sheikh Mansour bought Man City in 2008, he has pumped billions of dollars into the club and transformed them into heavyweights. Since the 2011-12 season, Arsenal has become underdogs whenever they play City, winning only 3 out of their 20 league clashes.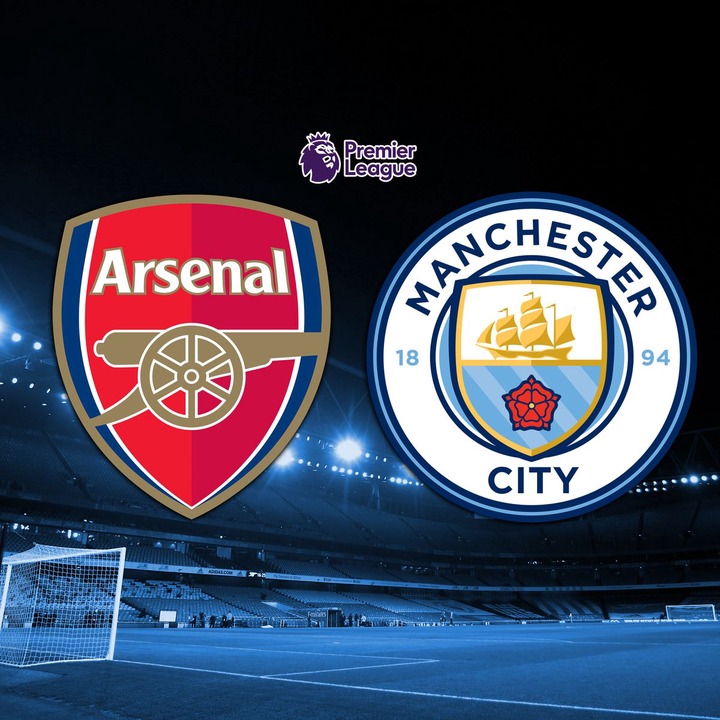 08/04/2012 | Arsenal 1 – 0 Man City
Before this match, Man City was in 2nd place, 5 points behind Man United and 13 points ahead of Arsenal in 3rd place. Despite Arsenal being at home, only a few expected them to win that match.
Man City had stars like Yaya Toure, Samir Nasri, Sergio Aguero, and Mario Balotelli in the team. But Arsenal dominated the entire game with 64.5% ball possession and five shots on target, compared to City's zero shots on goal.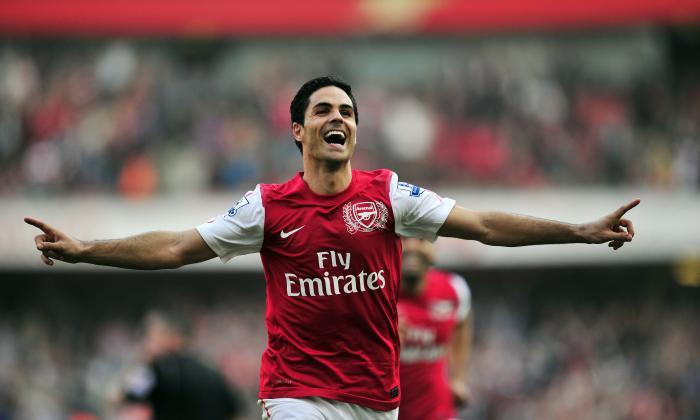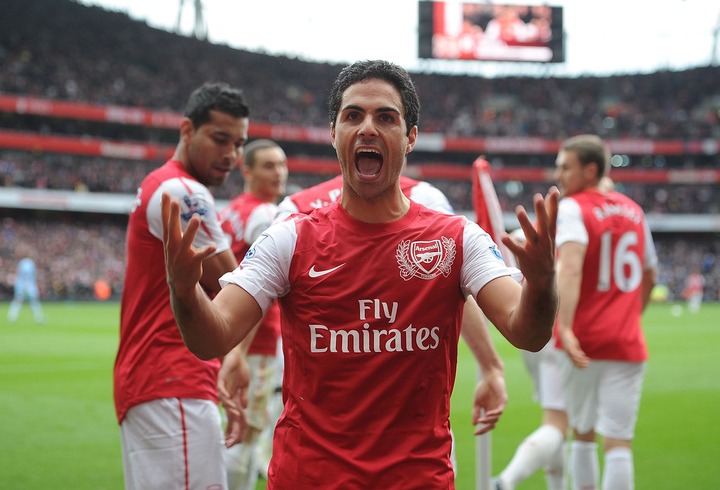 After Theo Walcott and Robin Van Persie had gone close to scoring, Mikel Arteta scored the only goal with a long-range shot in the 87th minute. The win reduced the gap between both clubs to 10 points.
READ: Arsenal, Man City, PSG… 5 Top Clubs That Have Never Won The UCL
The season would end on a high for the Roberto Mancini-led City team. They won their first Premier League title on the final matchday with that memorable Aguero goal against QPR. Arsenal finished 3rd, 19 points behind United and City.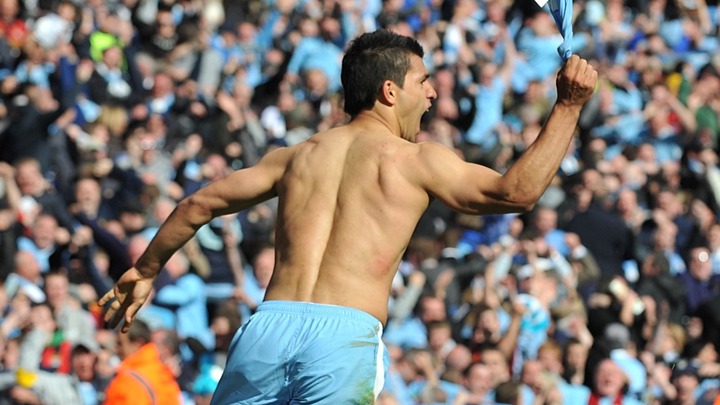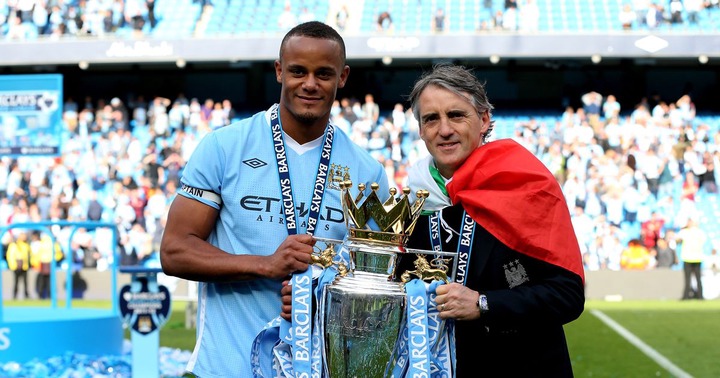 View pictures in App save up to 80% data.
18/01/2015 | Man City 0 – 2 Arsenal
Before this match, Man City was in 2nd place, 2 points behind leaders Chelsea and 11 points ahead of 5th placed Arsenal. The clubs had played a 2 – 2 draw at Emirates Stadium, so many expected City to win at the Etihad.
Man City had control of the game by possession, leaving Arsenal only 35.3%, but Wenger had other plans to win the game. The Gunners scored 2 of their three shots on goal, while the Cityzens couldn't score any of their four.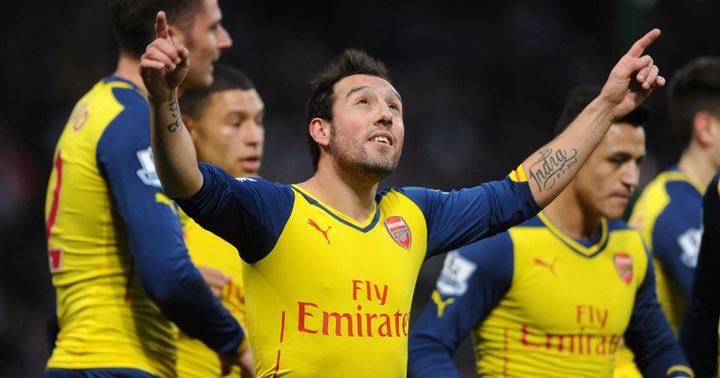 Santi Cazorla put in a man-of-the-match display, scoring a penalty in the 24th minute, and assisted Olivier Giroud's headed goal in the 67th minute with a stunning freekick. The win reduced the gap between both clubs to 8 points.
Manuel Pellegrini's side ended the season at 2nd place, 8 points behind league winners Chelsea, and 4 points ahead of Arsenal, who finished 3rd.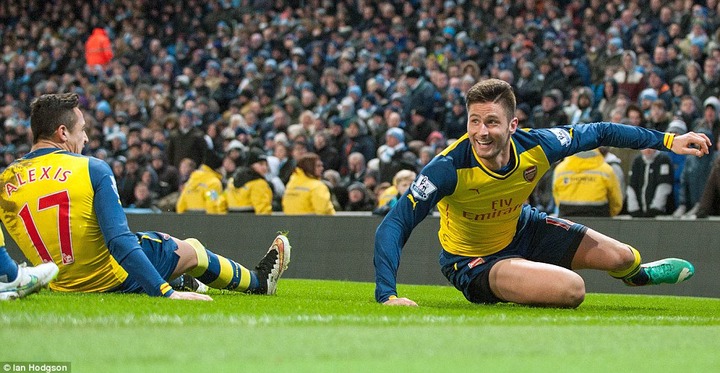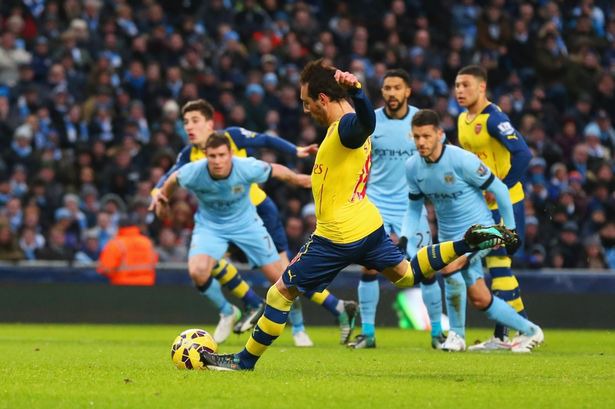 21/12/2015 | Arsenal 2 – 1 Man City
The match was another tactical giant-killing from Arsene Wenger, as Arsenal only had 37.3% ball possession. The Gunners scored two goals in the first half and held on to their win, with Yaya Toure's 82nd-minute stunner only a consolation.
Before the game, Arsenal was second, two points behind Leicester City, and one point ahead of City at 3rd place. Despite these standings, many didn't expect Arsenal to win the game.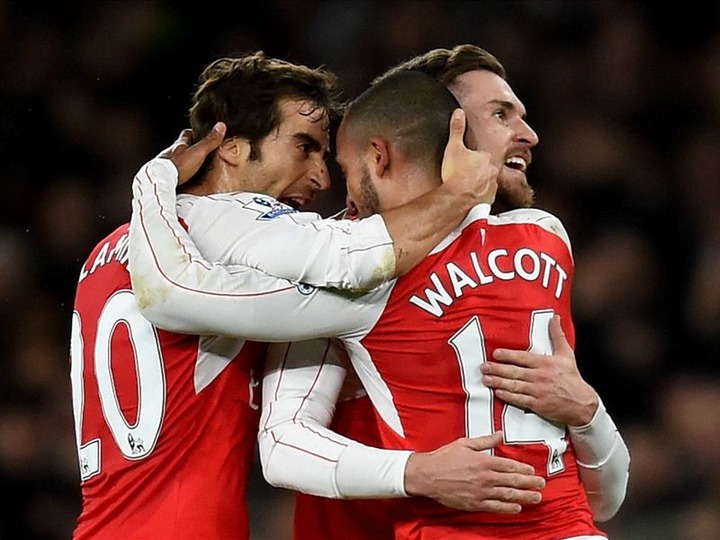 Theo Walcott scored a beautiful goal in the 33rd minute, while Olivier Giroud added another at the stroke of halftime. Mesut Ozil gave the assist for the two goals.
That was the season Leicester miraculously won the Premier League title with Arsenal at 2nd place with a 10 points difference. Many believe that was Arsenal's most recent best chance at winning a Premier League.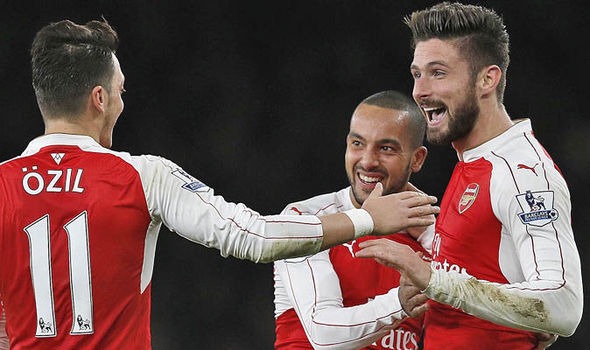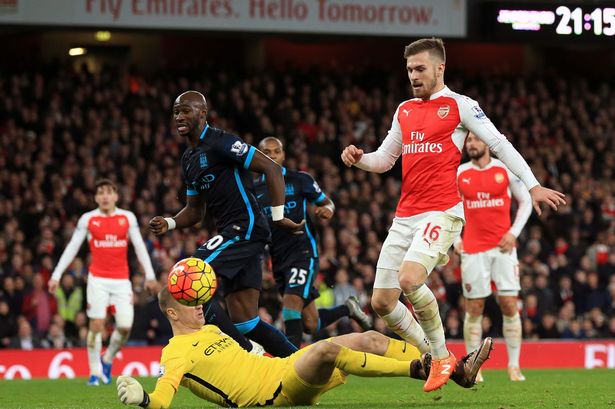 Can Arteta recreate the Arsene Wenger magic against his mentor Pep Guardiola this weekend?
Drop your thoughts in the comments section below.