The Ballon d'Or is no doubt, the most prestigious individual accolade in the beautiful game organized by the French Football magazine which is based on a combination of votes from football journalists, national team captains, and coaches in world football.
Copa America and Euro 2020 will have a say in Ballon d'Or 2021. let's take a look at the Ballon d'Or Power Rankings as it stands.
#10 Bruno Fernandes – Portugal/Manchester United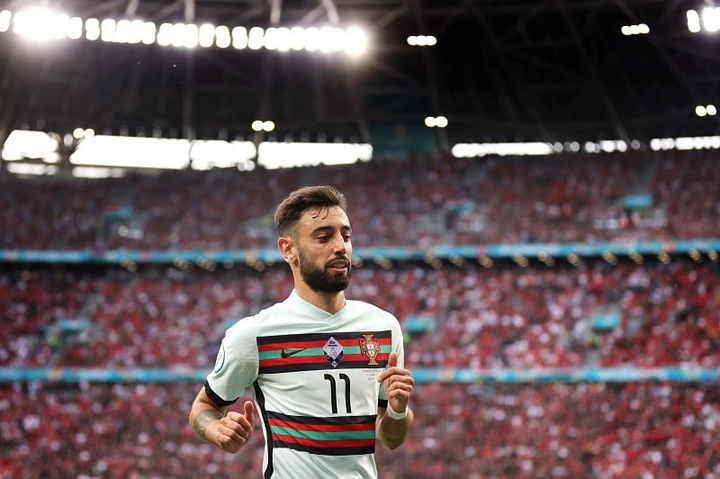 Manchester United Player of the season has received a lot of criticism for his poor performance in big games and his recent performances at Euro 2020. it's very clear Bruno Fernandez is a Brilliant player, but he has been struggling to produce a good team performance for his Nation.
READ: See Why Napoli Want to extend Osimhen's contract to 2027
But take nothing away from the fact that has been incredible for the Red Devils in the 2020-21 campaign. He helped his side finished second in the Premier League table and also reached the UEFA Europa League final as well. The 26-year-old Portuguese scored 28 goals and provided 17 assists across all competitions for Man United last season.
#9 Erling Haaland – Norway/Borussia Dortmund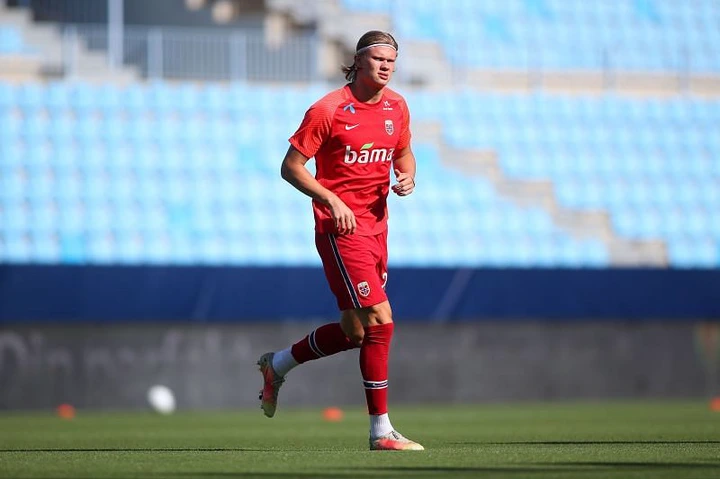 Erling Haaland is enjoying his Holiday after his Nation, Norway failed to qualify for the Euro 2020 tournament. The Golden Boy had an excellent domestic season with his club side Borussia Dortmund, scoring 41 goals in 41 appearances and providing 12 assists across all competition for the past season. Erling Haaland is no doubt a top contender in the future to win this award.
#8 Harry Kane – England/Tottenham Hotspur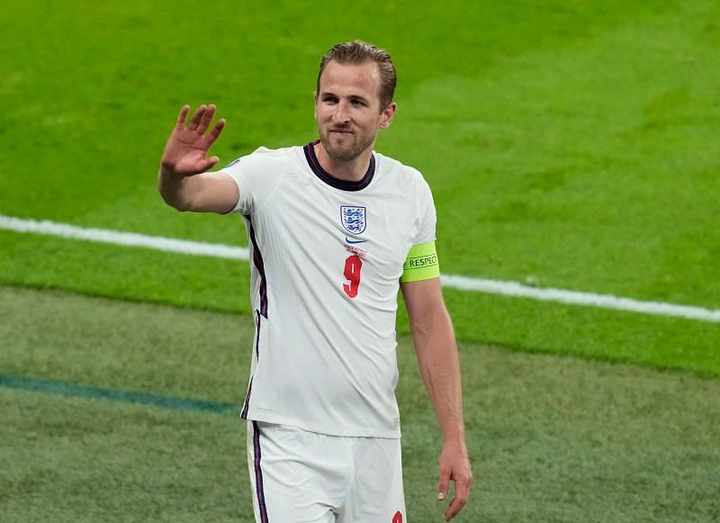 Harry Kane remains the best striker in the Premier League for now. Despite Spurs having a poor season, Kane shone at an individual level, Scoring 33 goals for Tottenham Hotspur. Winning the Premier League Golden Boot and the Playmaker Award for the most number of assists made, he provided 17 assists for Spurs last season across all competitions in the 2020-21 season. The England captain fires his side to the quarter-final of the Euro 2020 competition after their victory against Germany on Tuesday 29 June.
#7 Ruben Dias – Portugal/Manchester City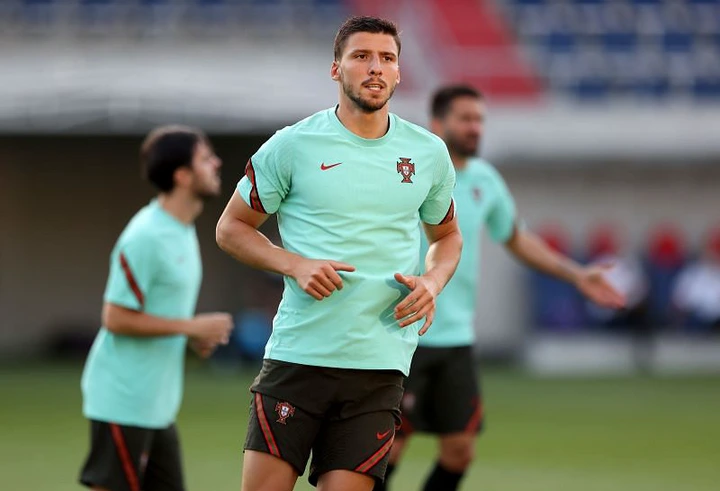 The Portuguese CB won the 2021 Premier League Player of the Year Award after an Incredible performance for his club side Man City. he has been at his best since he arrived from Benfica and he played a crucial role in helping Pep Guardiola's men reach their first-ever UCL finals.
#6 Cristiano Ronaldo – Portugal/Juventus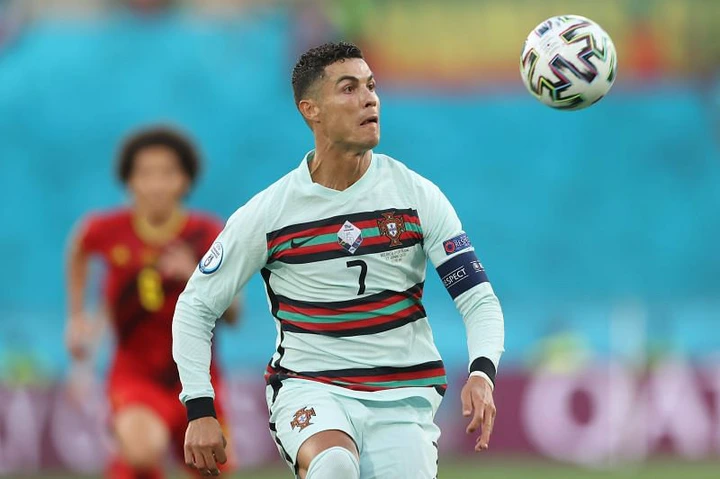 Ronaldo has been on fire in Euro 2020, scoring 5 goals before crashing out of the tournament in the Last 16 against Belgium. The Portuguese international enjoyed a good season at the individual level winning the Seria A golden boot and registering 36 goals and 4 assists in 44 games for Juventus across all competitions last season.
#5 Kylian Mbappe – France/Paris Saint-Germain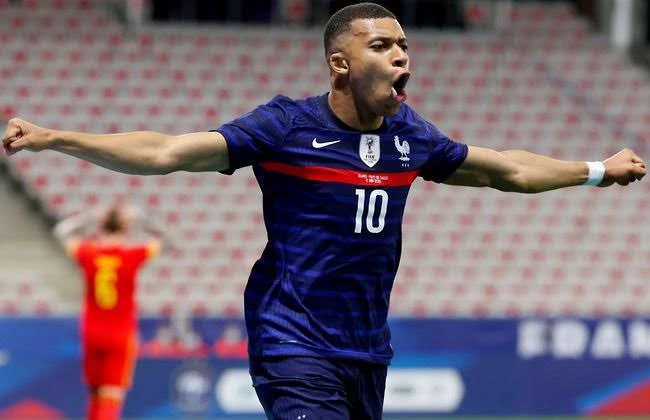 The 22-years-old was not able to retain the Ligue title despite scoring 42 goals and provided 11 assists in 47 games for PSG across all competitions this past season. Kylian Mbappe missed a crucial goal from the penalty spot which got France eliminated in the Round of 16 against Switzerland. Since then, he has gotten a lot of criticism which has reduced his chances of winning the prestigious award.
#4 N'Golo Kante – France/Chelsea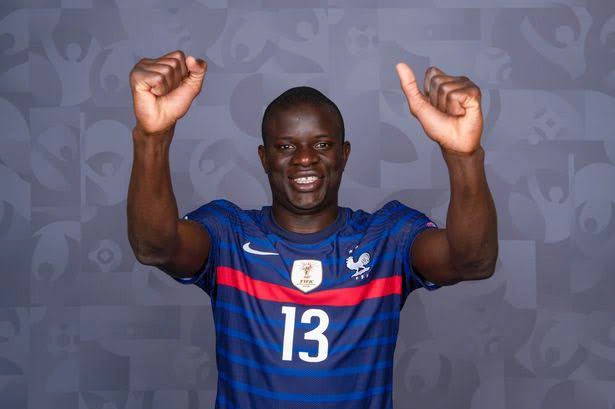 N'Golo Kante has been the name in the heart of the Blues fans for his consistent performance in 2021. he helped his side in winning the UEFA Champions League title after a brilliant performance winning a 4x back-to-back MOTM award. He's a big-game player, and he has earned plaudits for his tactical and tireless intelligence.
#3 Robert Lewandowski – Poland/Bayern Munich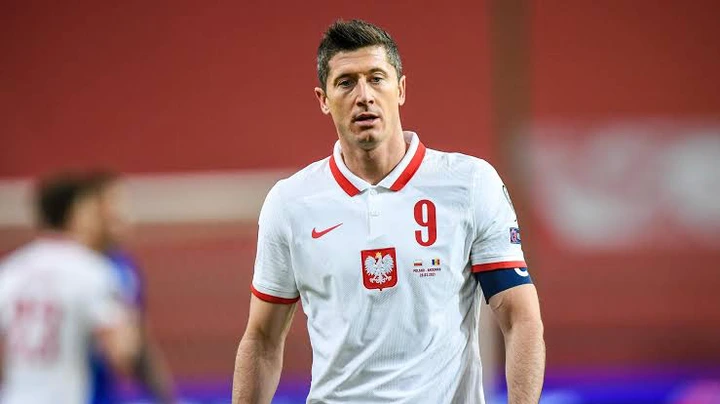 Robert Lewandowski, Inarguably the finest striker in the world right now, was the favourite to win the Ballon d'Or last year but was denied due to the deadly Corona Virus. However, the Polish Captain continued with his brilliant form in the 2020-21 season, scoring 41 goals in 29 Bundesliga appearances. In total, the 32-year-old scored 48 goals and provided 9 assists across all competitions for the Bavarians this past season.
#2 Lionel Messi – Argentina/Barcelona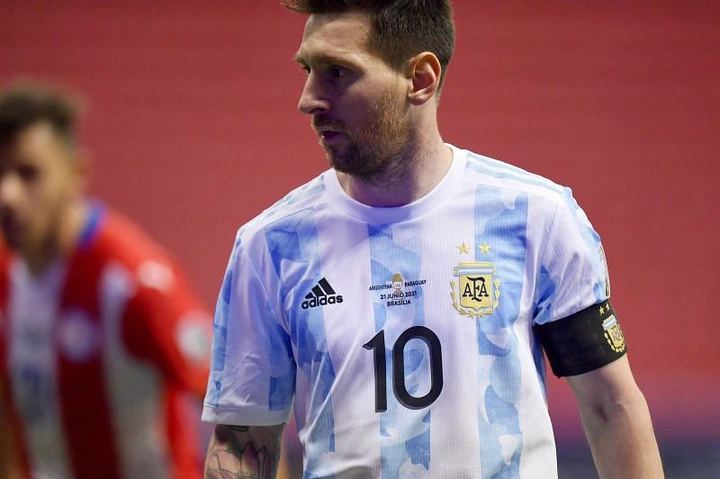 Lionel Messi has overtaken his eternal rival, Cristiano Ronaldo, in the race for the 2021 Ballon d'Or. Lionel Messi has been incredible since the turn of the year, helping his side secure the Copa Del Rey title.
He is currently serving his National duties with Argentina, winning the Copa America 2021 with Argentina will make him the Favorite to win the award. Messi has been brilliant across all competition registering the most G+A in Europe, top 5 leagues. At 34, Messi has the most MOTM awards in 2021, scoring 38 goals and 14 assists for Barcelona.
#1 Kevin De Bruyne – Belgium/Manchester City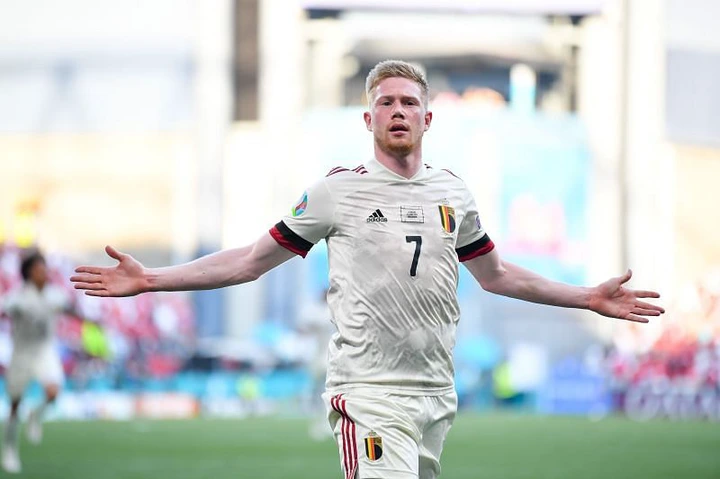 The 30-year-old remains the best in his role in the world, one of the best Attacking Midfielder in football currently. Kevin De Bruyn has helped City in winning 3 EPL titles in 4 years and helped his side in reaching their first UCL final in history. The Belgian came from injury and produced a world-class performance for his national side at Euro 2020, scoring a goal and providing 2 assists for his side.
He registered 12 goals and 18 assists in 40 appearances across all competitions this past season for City. Belgium is now in the quarter-finals after their victory against Portugal in the Round of 16.