The acclaimed African Giant joined Davido's league as his 2018 hit song, 'On the Low' (Angelina) surpassed 200 million views on, Youtube. This makes Burna Boy the second afrobeats artist to have achieved this great feat in the history of Nigerian music.
Every Friday Is Giveaway On Our Twitter Page
Davido was the first Afrobeats artist to have set the record when his 2017 record, 'Fall' surpassed 200 million views in April.
See post below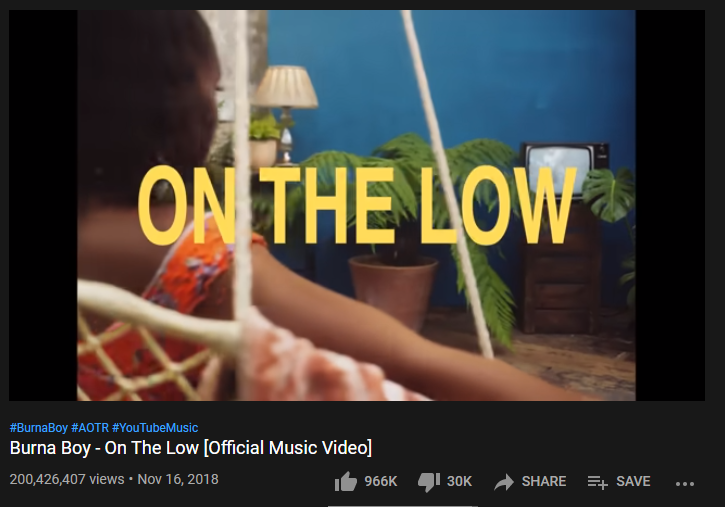 On the Low is Burna's 2018 hit single that was added to his 2019 fourth studio album, African Giant. The Music video of the song was released in November 2018.