Media personality, Shade Ladipo took to Instagram to rate Nigerian's most controversial Disc jockey, Cuppy.
In her post, she made it clear that Cuppy's music sucks.  According to Shade, if she were to rate Cuppy's music on a scale of 1-100, DJ Cuppy will bag a sweet zero. She fearlessly gifted The billionaire daughter a 0/100 for her vocal talents.
Every Friday Is Giveaway On Our Twitter Page
However, what Cuppy lacks in music, she made up for it with her character and values. Shade Ladipo testified that she has never seen a person with a better character and values than Cuppy. She showered praises on DJ cuppy for her exemplary character and as a good judge of character, graded her a 120/100.
After finishing off her appraisal, she stated that Cuppy is the real deal.  Shade Ladipo prayed Cuppy eventually finds what she is good at, cause music is not her calling.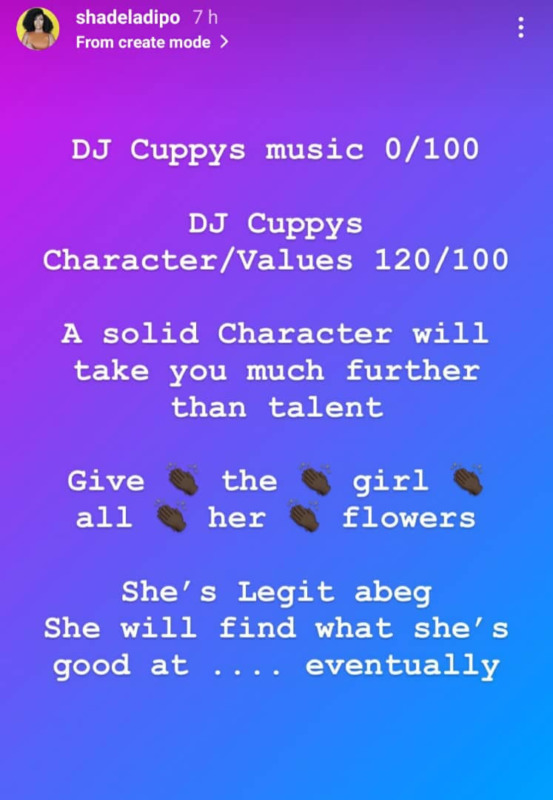 Cuppy is yet to respond to Shade's post, we will update you when she does.