"Shades Of Sagz" (SOS) is the first EP made by the versatile singer, rapper and songwriter Vsagz. The Ep consists of different varieties of songs from Hip Hop to Afro Pop/Soul to Dancehall and Trap music, hence the name "Shades Of Sagz".
Every Friday Is Giveaway On Our Twitter Page
The EP consists of five songs, all unique and beautiful, carrying powerful messages and showing a high level of creativity.
See Tracklist below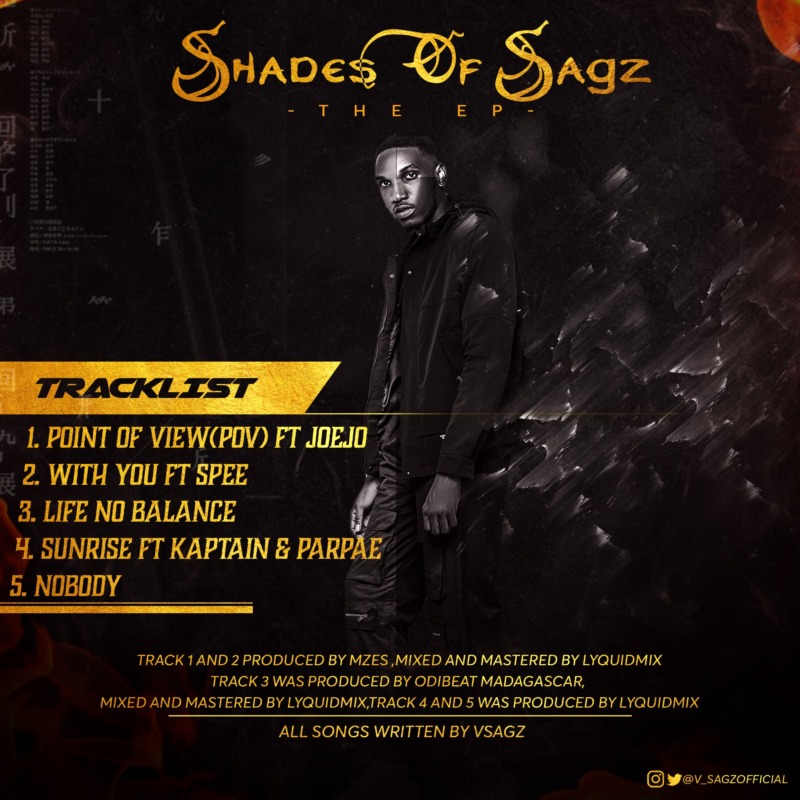 Point of View which is the first song on the EP is currently gaining massive acceptance, With all sounds engineered by the best in the south, Lyquidmix.
Enjoy "Point of View" by Vsagz featuring Joejo below
Listen to the "Shades Of Sagz" EP