Nigerian songstress, Waje has reacted to the viral tweets of a groom who slapped his bride at their wedding reception.
Every Friday Is Giveaway On Our Twitter Page
Yesterday, a tweet user reported she attended a wedding and unfortunately witnessed a groom slapping his newly bride. According to the user, the parents and family members did nothing when the groom descended on his bride.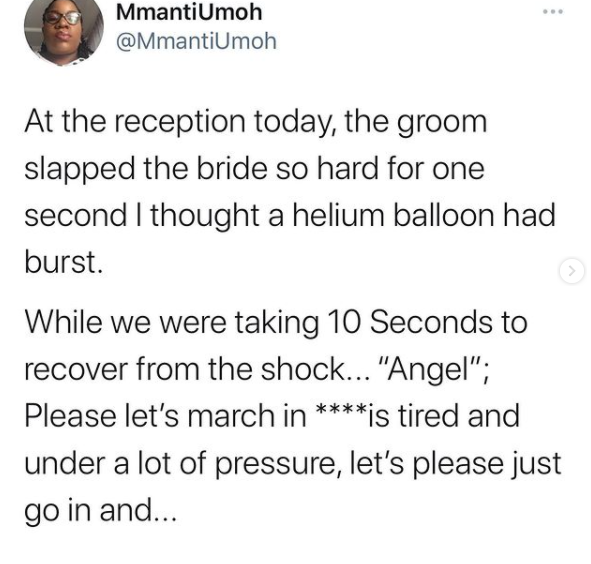 In a series of tweets, Waje has slammed the groom's action and is aggressively dragging the parents of the girl for going ahead with the wedding.
 "Just read a tweet series about a groom slapping his new bride in front of their parents just before they danced into their reception. As a parent what will you do if you find out your son or daughter is in a violent relationship? #HeartSeasonByWaje"
Netizens also reacted to the tweets and are asking the Tweep to identify the groom. They have also condemned the parents of the girl who encouraged the girl to go ahead with the marriage leading to a big cycle of domestic violence.